In Memory
Bill (William Philip) Mason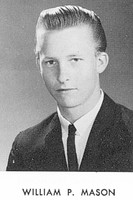 Bill was in the summer 1963 class.
Deceased: 28 Nov 79, Riverside, California
That means he would have been 34 when he died and just one month before his 35th birthday.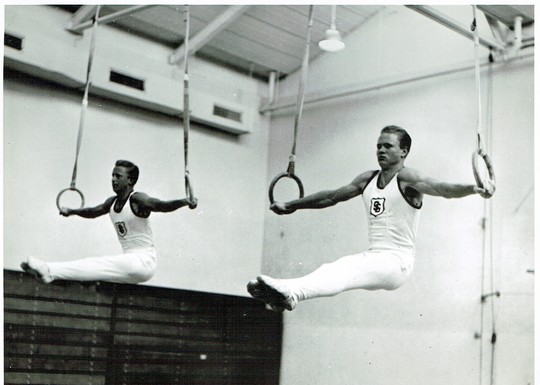 Photo above and comment below, provided by Larry Mitchell:
Thought it would be nice to put the picture of Bill and I, under his profile, we were really close………….
He used to spot me on the high bar, and caught me many times flying through the air (kept me from landing on my head). Never worked out with anyone that could bench press as much as him. Lost touch with him after I got married, I still can't believe he died. ~ Larry Mitchell