In Memory
Bonnie Jean Philpot (Salerno)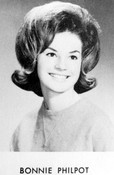 It is with heavy heart that I am adding yet another one of our fabulous classmates to the "In Memory" Section of our class page. R.I.P. Bonnie Jean Philpot Salerno, gone too soon.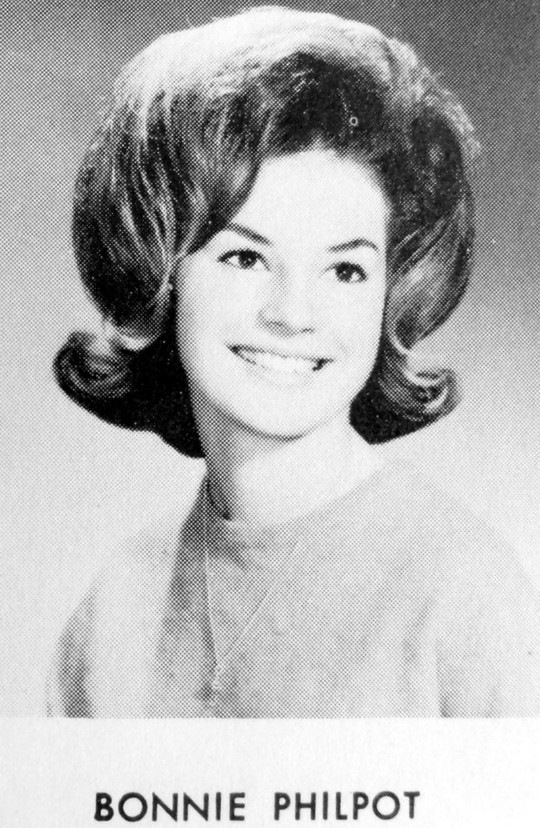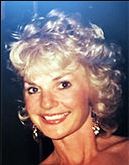 SGHS Senior Photo 1963 Photo from Havasu News, April 16, 2016
Nov. 1, 1945 - April 1, 2016
Bonnie Jean Salerno was born Nov. 1, 1945 in Detroit, Mich. She was born a fighter, overcoming a heart defect. She was the first child to survive open heart surgery in the early 1950s and became the poster child for the American Heart and Lung Association. She spent most of her childhood split between Santa Barbara and Los Angeles.
She enjoyed boating, gardening, making photo collages, bowling with her friends, feeding the neighborhood quail, throwing parties and spending time with her family. Bonnie was always known to be working on a project, whether it be refurbishing a piece of furniture or drawing out plans for her homes. She loved the process of building and decorating them. She had a passion for music, fashion and one of her favorite places to be was on the dance floor. Obviously, you wouldn't find her sitting much. She was a true Christian in every sense. Her love for Jesus was strong.
She was preceded in death by her parents Theodore and Edith Philpot.
A celebration of life will be announced.
Services were placed in the care of Lietz-Fraze Funeral Home.
Thoughts and condolences may be sent to the family at www.lietz-frazefuneralhome.com
Here is a beautiful tribute to Bonnie, by one of her Best Friends in High School, Barbara Harrison Crider. Taken from Facebook.... very nice Barbar... thanks for sharing.